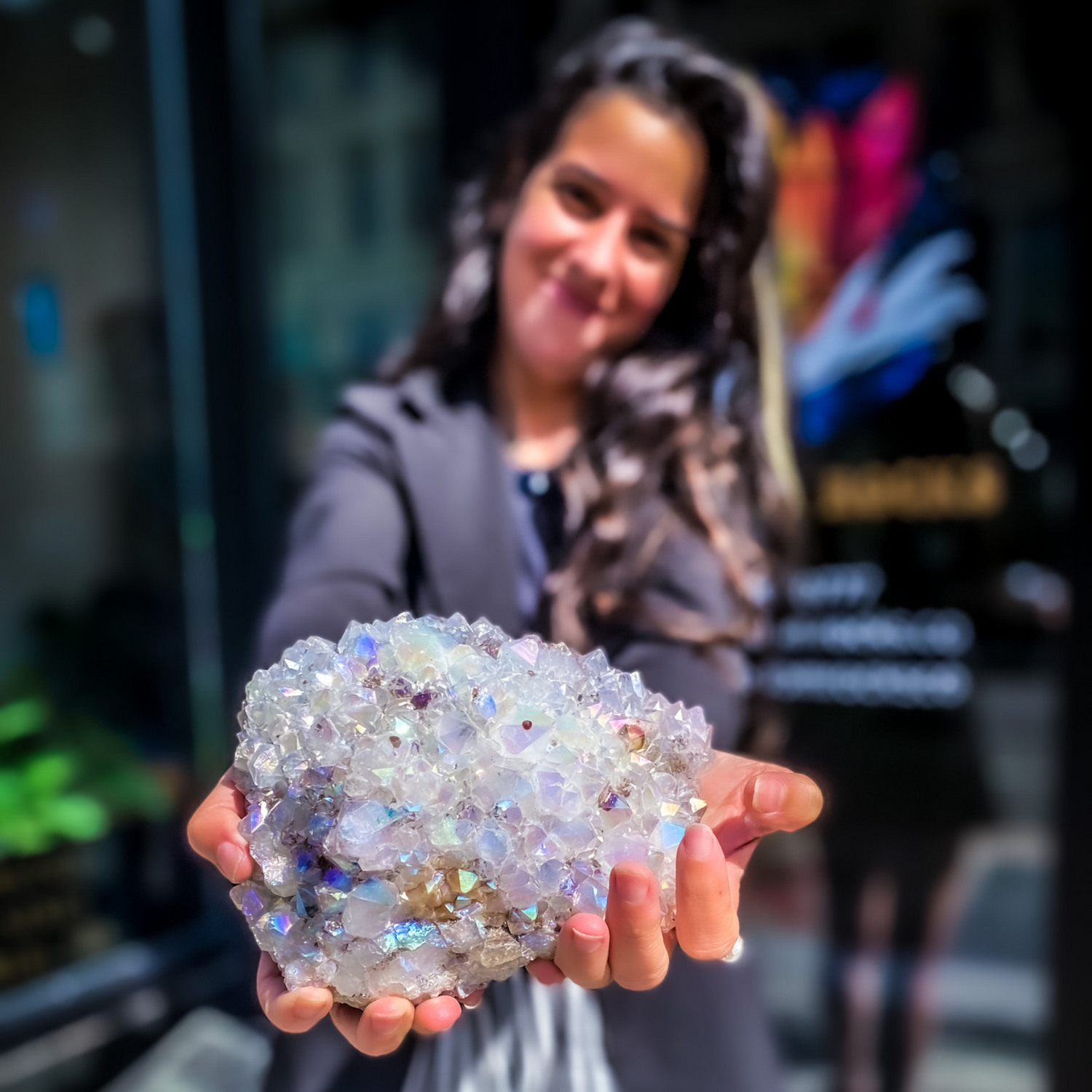 Freedom Rocks Mission + Story
At Freedom Rocks our goal is and has always been to offer beautiful and well priced crystal from all over the world at affordable pricing, because everyBODY needs and deserves healing.
Freedom Rocks started grass roots with an initial investment of $2,000 and like a tiny seed grew from there. We started selling crystals online and at local markets in 2019. We opened our first retail shop during the pandemic in 2020 and in 2022 we moved our shop to a much larger space and better location in Asbury Park, NJ. In 2023, we signed a lease for a 3,000 square foot warehouse to launch our crystal and candle wholesale program. Through all our expansion our mission remains the same and that is to spread love, positivity and good vibes.
Freedom Rocks isn't only a retail shop it is a community hub where everyone is welcome. We offer events, aura photography, reiki, readings and special events and workshops. We hope you stop in and say hi !
<3 Danielle, Co-Owner
Freedom Rocks Beeswax Candles
All Freedom Rocks Beeswax Candles were made out of Resin statues that were 3D printed, casted and made into silicon Molds and are exclusively offered by Freedom Rocks.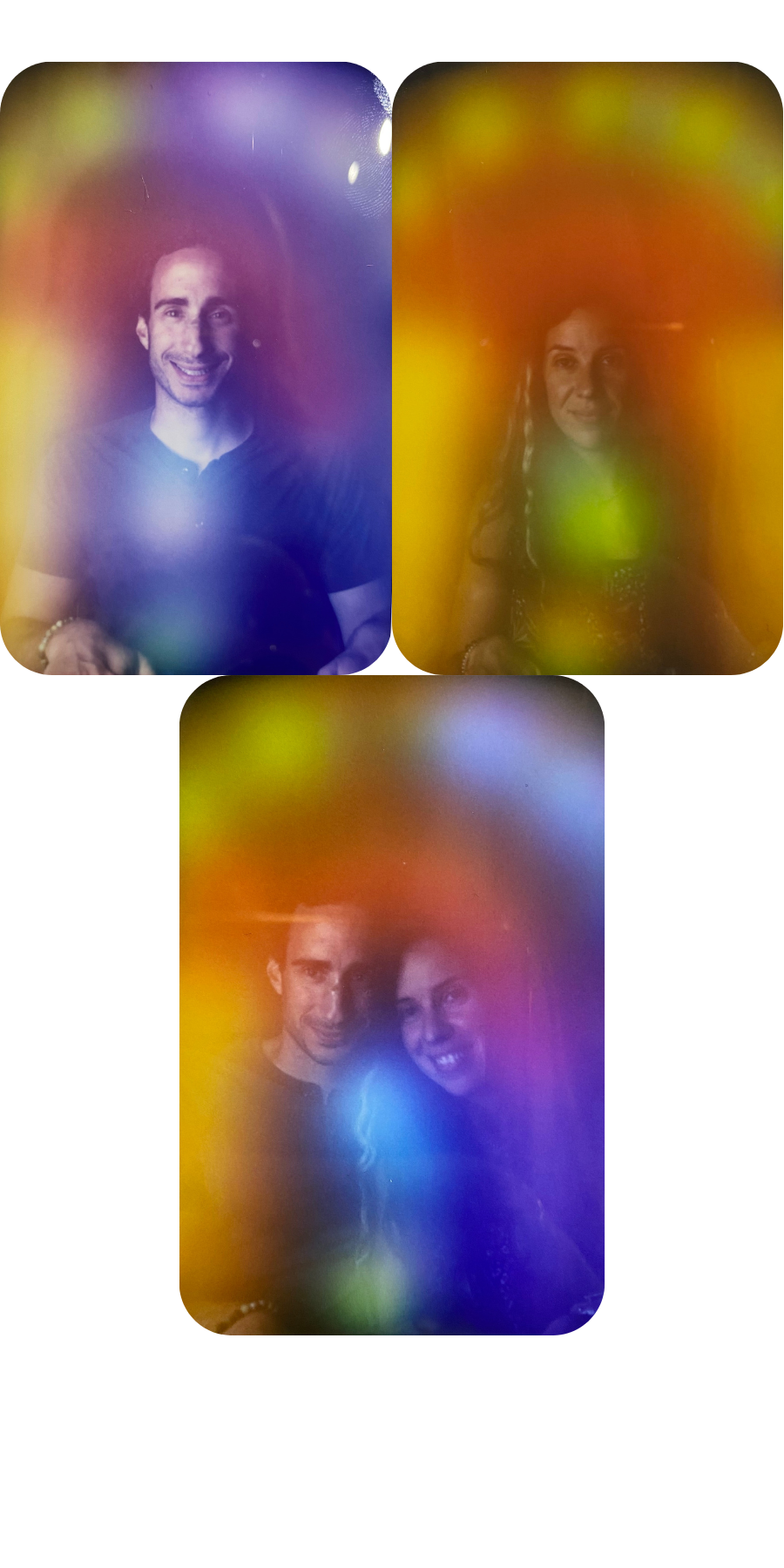 Book an Aura Photography Appointment
Aura photography offers a glimpse into your energetic field at a particular moment in time. The aura camera adds a spiritual twist to photography in that it translates your unique energetic frequency and translates it into color. Every color has a different meaning.
After your photo is taken, you may opt to sit with an experienced staff member to receive an aura reading. This is very helpful because it reveals the energies that are at play in the present moment as well as what may be coming in the future, It's truly incredible.
Aura photography is available during store hours based on staff availability. 
Book Now
LOOKING TO BOOK A READING OR SERVICE?
Freedom Rocks is always hosting experienced and unique readers, mediums, and service providers. They each specialize in a variety of modalities such as tarot, spiritual healing, somatic therapy, energy healing, and more! Don't miss out on your chance to experience a one of a kind customized session. Check out our list of services and providers and book ahead to reserve your slot.
We ask that you read thoroughly and review all options before booking your appointment. All readings will be held at Freedom Rocks in person. 
 HOW TO BOOK A READING/SERVICE
Click on the "Book A Reading or Service" button to choose your desired offering. You can choose your appointment time, fill in your contact information, and reserve your booking by providing your credit card information.
Feel free to contact us if you have any questions!
SHOP HOURS + LOCATION
Freedom Rocks
550 Cookman Ave Unit 106
Asbury Park, NJ 07712
Monday 11am-6pm
Tuesday CLOSED
Wednesday 11am-5pm
Thursday 11am-6pm
Friday 11am-7pm
Saturday 11am-7pm
Sunday 11am-6pm
Store hours vary based on season
Some times of year the shop will be closed on certain days, which we will share and keep up to date. There is also the potential for unforeseen emergencies in which the shop could be closed unexpectedly. Please check our website/social media or call the shop to confirm hours if you are planning to take a trip to visit us!